Thank you to all our donors.
Lymphoma Canada is excited to announce the winner of our online 50/50 draw! Congratulations to the winner Victoria H.
Winning ticket number 2539
Thank you for supporting Lymphoma Canada.  Your raffle purchase will help support the Canadian lymphoma community through our various programs.

Raffle Tickets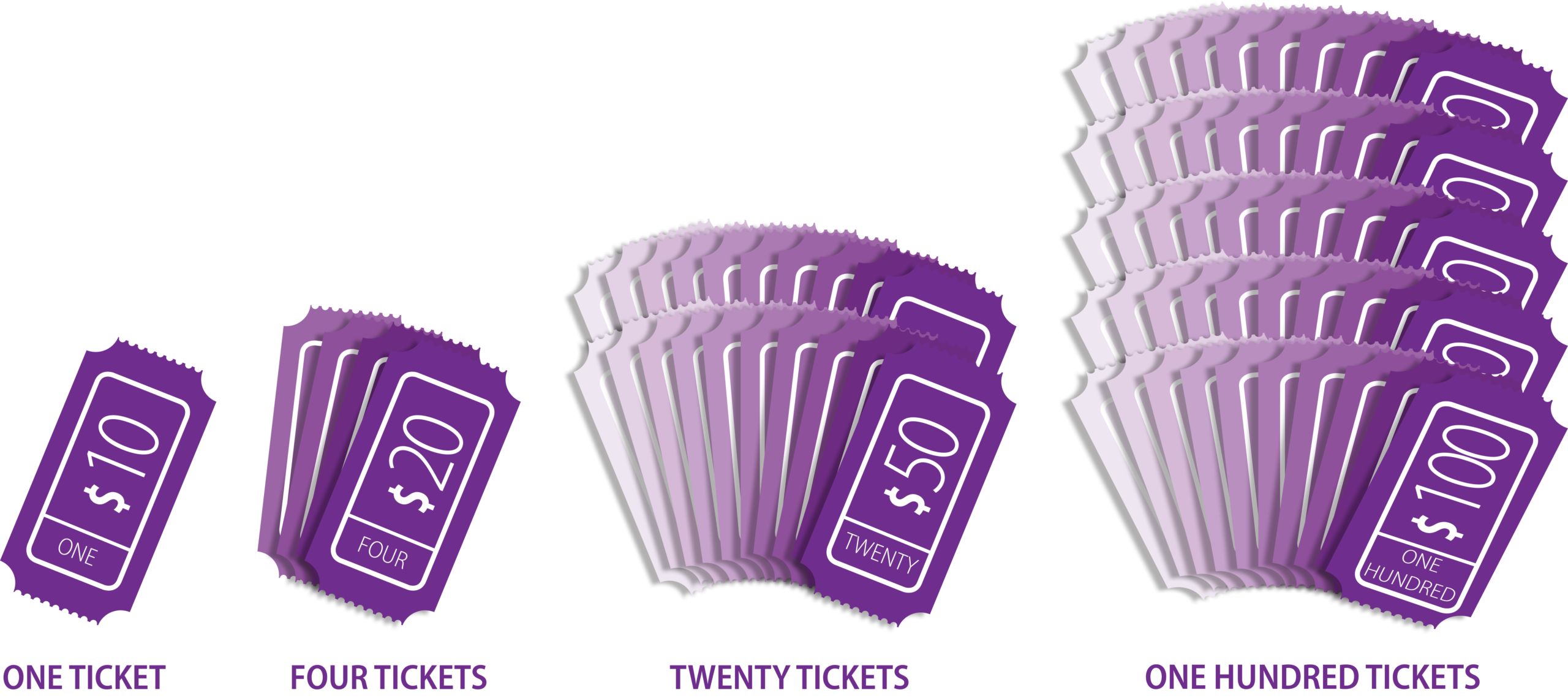 The winner will receive 50% of ticket sales
* This draw is only opened to residents of Ontario, Canada.
Lymphoma Canada is the only national organization in Canada dedicated solely to supporting lymphoma patients and their loved ones through education, supportive services, and research. It is one of the least understood cancers, yet lymphoma is the fifth most commonly diagnosed cancer in Canada.
Our achievements and outreach across Canada are only possible because of support from donors like you.
Funds raised from this raffle will support Lymphoma Canada's patient programs as well as our ongoing commitment to fund lymphoma research and advocate for access to effective therapies for lymphoma patients in Canada. Lymphoma Canada works with policy makers, clinicians, and other patient advocates to address the gap in access to innovative therapies.
The winner of the 50/50 raffle will be contacted directly to claim their prize.
Lymphoma Canada 50/50 Draw Rules
The 50/50 draw is open to the public and subject to Provincial Laws and Regulations.
You must be at least 18 years of age and a resident of Ontario to purchase a ticket or to win a prize.
The 50/50 Tickets will be sold online using Rafflebox.
You must purchase a 50/50 ticket to qualify. The raffle draw will be held on November 16, 2022, at Lymphoma Canada's head office (202-6860 Century Avenue, Mississauga, ON, L5N 2W5).
Ticket prices: 1 for $10, 4 for $20 or 20 for $50, or 100 for $100
AII participants will have their name and phone number recorded online.
Winnings will be paid by cheque.
Numbers will be created through Rafflebox online random number generator system.
The winning number will be determined through Rafflebox using an online random number system. No specific numbers can be given as numbers are generated randomly.
The total value of the prize will be 50 percent of the total ticket sales at the time of the draw.
Winners will be contacted using the information they provide at the time they purchased the ticket.
Any prizes not claimed will be secured for a period of six months from the date of the draw. Every reasonable effort to contact the winner will be made, including: attempting to locate the winner using the contact information provided on the ticket stub, by sending a registered letter and telephoning the individual.
Any prizes not claimed after six months will be donated to Lymphoma Canada.
By purchasing a ticket, you agree to have your name, ticket number, and prize amount published.
The following individuals are not eligible to participate in the lottery: Board Members and employees of Lymphoma Canada and any person(s) involved in the conduct of the raffle.
The above set of rules will be posted online on Lymphoma Canada's Website – https://www.lymphoma.ca/.
Please keep your receipt – In the event of a disagreement in the Draw, precedence will be given to the original receipt issued.
Refunds can be issued up to 24 hours prior to the draw date by contacting jumana@lymphoma.ca
PRIVACY
Lymphoma Canada respects your privacy and will not sell, trade, or loan your information to any other organization. We will use your information for statistical and administrative purposes and to keep our supporters informed of the activities of Lymphoma Canada.
LIABILITY
Lymphoma Canada is responsible for the conduct and management of the lottery including prizes until they have been awarded.
Charitable Registration No: 87346 1040 RR0001
If you are having trouble, please contact ConnexOntario problem gambling phoneline (1-866-531-2600); ConnexOntario problem gambling website (https://www.connexontario.ca/).